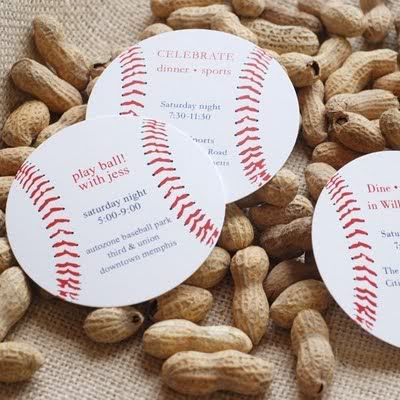 A baseball party. That's officially the next party on my list. This weekend my soon to be 4 year old is having a movie party. Next weekend a Paris party for my daughter. Then I have about 6 weeks to put together a baseball party. I got pretty lucky because I was really close to having Darth Vader cupcakes. I kinda sorta used Jedi mind tricks to talk him out of the Star Wars party.
So I'm being inspired and I love the vintage baseball look. The baseball shaped
invites
are super cute. I love the peanut holders. So simple: peanuts, paper and stickers!
Oh and St. Pattys is coming. So I made some St. Patty's cupcake pops A La
Bakerella
! Not too shabby for a first timer. Happy Monday!