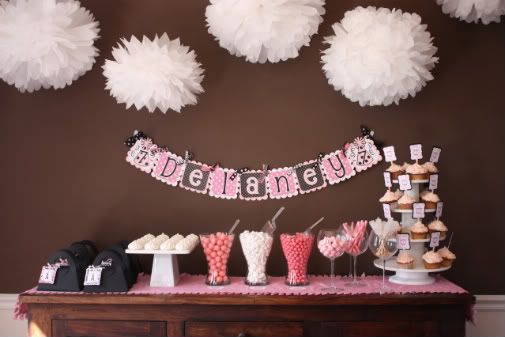 Here are the pictures from Delaney's Parisian birthday party!! Thanks to all my friends for all their wonderful comments on the party. Thanks so much to
Jessica
for the tags and toppers, they looked great!
a few more pics...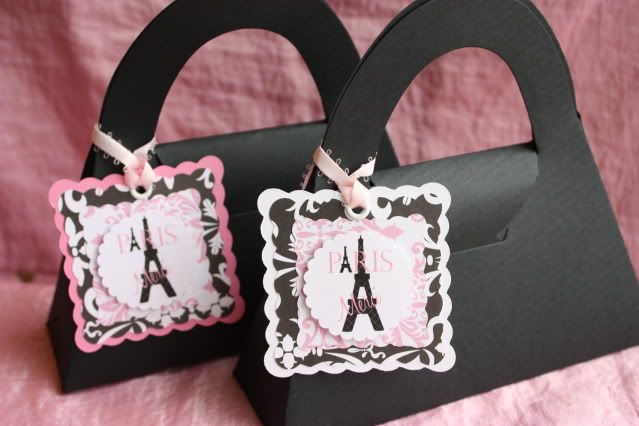 The favors. Little purses filled with candy.
When the girls came in they each made a hat. I had hats, ribbons, buttons, flowers and the girls got creative!
and this is the "before" picture of the table. It went from zero to trashed in 10 minutes! Twelve 1st graders and a whole lot of sweets makes for a giant mess!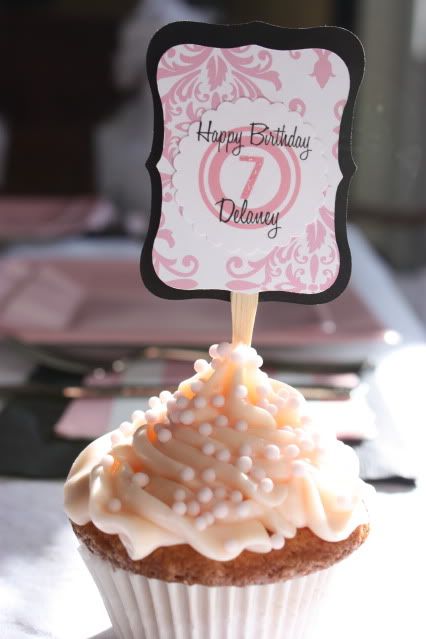 Delaney selected the theme all on her own. She loves Paris and the Eiffel Tower. It might not look like it but I did everything on a budget. I got all the candy at the Farmer's Market. I made my own cupcakes. All the decorations are paper; pom poms, party banner, favor boxes and table decor. All the craft materials are from the dollar store and I got the glasses for the candy for $1.99 at Ikea. You can have a beautiful party on a budget!!
The candy was the big hit for sure!! We even had candy theme games like "Guess the Jelly Bean Flavor" and of course lots of dancing to burn off all the sugar!