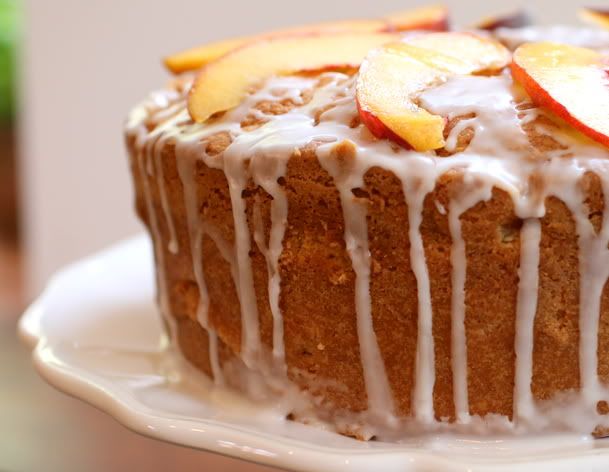 Since this is the weekend of the Masters, the major golf tournament in Augusta Georgia, we are having a little theme party. We do this little theme party with almost everything-- the Kentucky derby, playoff football, Cinco De Mayo. Any reason for a party and we will come up with one! So here is the menu for the Masters Party:
Main Course: Grilled Tilapia with Peach BBQ Sauce from
Paula Deen
Dessert: The Peach Pound cake pictured above from the only food blog I read,
A Yankee in a Southern Kitchen
Drink: The Broken Down Golf Cart, which is a drink made of equal parts midori and amaretto with a splash of lime.
Of course if your have some time you could whip up a batch of these cuties from
French Kiss.....