It's been one of those kind of days. I spent two hours matching socks only to have 30 singles left over with no home. I have a 4 year old who had a royal fit because I said no to Pokemon. My daughter missed the bus so I piled 5 of us in the car, in the rain, in our jammies to take her to school. Oh and one of the kids took a bath and splashed so much that the water leaked down into the kitchen.
So TGIF and I'm thinking it's a Margarita kind of day. I was thinking of going a little non-traditional so here is the Prickly Pear Margarita!! Cheers!
PRICKLY PEAR MARGARITAS
Cafe Terra Cotta Restaurant
3 oz. Jose Cuervo Gold Tequila
2 oz. Triple Sec
4 oz. Lime Juice
1 oz. Orange Juice
2 oz. Prickly Pear Syrup
On rocks: Mix ingredients, pour over ice into 4 glasses.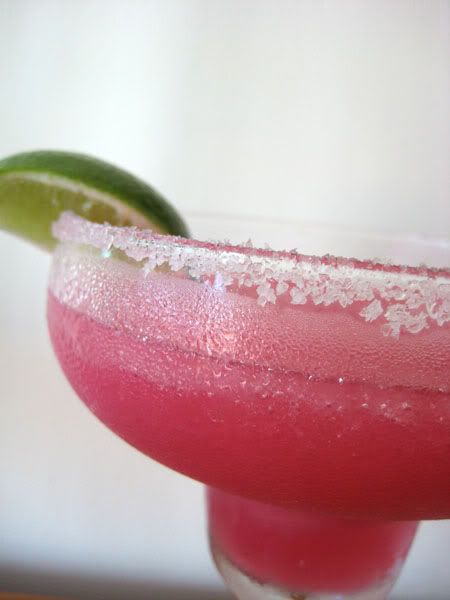 Link to card